Valentine's Day is here, and here at the Union, we wanted to give everyone an early Valentine's gift. We have created a list of episodes to stream because what is Valentine's Day without watching some TV. This list has all types of episodes; throwbacks, iconic episodes, and maybe some new ones that you might consider checking out!
So let's get started!
"Early 21st Century Romanticism" ("Community," 2×15)
Abed and Troy vie for the attention of the college librarian; Britta befriends a student she thinks is gay; Jeff winds up hosting an impromptu party at his apartment (Wikipedia). Available on Netflix or Amazon Prime.
"Big Night, Big Fight" ("Black-ish," 1×13)
Dre is determined to keep the peace on Valentine's Day; Diane's siblings try to teach Diane how to give a compliment. Available on ABC or Hulu with a Premium Subscription.
"Desperation Day" ("How I Met Your Mother," 6×16)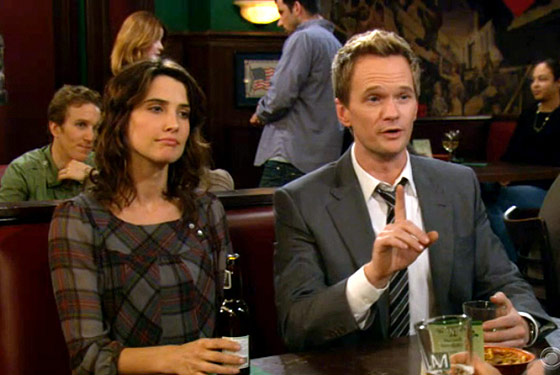 Barney declares February 13th a holiday for desperate women; Marshall receives a Valentine's Day surprise from Lily; Zoey and Ted work on figuring out their relationship (Wikipedia) Available on Amazon Prime or Hulu.
"Up All Night" ("30 Rock," 1×13)
Pete forgets Valentine's Day as the cast pulls an all-nighter to put together a new show, while Liz is curious when she receives flowers from a secret admirer (Wikipedia). Available on Hulu, Peacock, and Amazon Prime.
"Bixby's Back" ("Modern Family," 2×14)
Claire and Phil decide to reprise their role-playing adventure from the previous year; Jay's elaborate Valentine's surprise for Gloria keeps getting held up; an admirer comes between Cameron and Mitchell (Wikipedia). Available on Hulu and Peacock
"Valentine's Day" ("The Office," 2×16)
The staff joins in Valentine's Day festivities, while Michael travels to New York City for a conference – but everyone ends up disgruntled, especially Pam when she discovers that Ray has no present for her. Elsewhere, Michael has his own problems when he lets slip he and Jan got together (Wikipedia). Available on Peacock.
"Heart" ("Glee," 3X13)
In honor of Valentine's Day, Will challenges the Glee Club to find and perform the world's greatest love songs (IMDB). Songs in this episode include: "Stereo Hearts" by Gym Class Hero's, "I Will Always Love You" by Dolly Parton (Whitney Houston version), and more! Available for purchase on Amazon Prime.
"That Sinking Feeling" ("Phineas and Ferb," 2×11)
Baljeet wants to impress his childhood friend from India, Mishti, so he enlists Phineas and Ferb to help woo her. However, none of their over-the-top romantic gestures impress her, as she likes Baljeet for who he really is. Meanwhile, Perry must stop the sleep-deprived Dr. Doofenshmirtz from moving the Danville Lighthouse to the other side of town so that he isn't bothered by all the ships (Phineas and Ferb Wiki). Available on Disney+.
"Crazy, Cupid, Love," ("Gossip Girl," 5×15)
As Valentine's Day arrives, Blair decides to play Cupid, and Georgina gatecrashes Nate's Valentine's party, determined to cause more trouble. At the party, Serena is disturbed by something she sees (IMDB). Available on HBO Max
"First Date" ("That '70s Show," 1×16)
This episode is Valentine's Day. Eric wants to give Donna his class ring, but Hyde wants to tell her how he feels. Eric takes Donna to a restaurant and she gets drunk. Hyde and Eric have words and come to an understanding (IMDB). Available for purchase on Amazon Prime.
"Valentine's Day" ("New Girl," 1×13)
Single for the first time on Valentine's Day, Jess convinces Schmidt to be her wingman as she attempts to have an attachment-free fling with a handsome stranger. Nick's romantic plans are foiled when he finds himself spending more time with Julia's law firm assistant than with her. Winston becomes one of the girls when Shelby invites him over on the holiday (IMDB). Available on Netflix.
"Valentine's Day" ("Spongebob Squarepants," 1×16)
Patrick feels snubbed when SpongeBob's Valentine's Day gift doesn't arrive as planned (Wikipedia). Available on Amazon Prime and Paramount+
"Galentine's Day" ("Parks and Recreation," 2×16)
Leslie and Justin try to reunite Leslie's Mom with an old flame for Valentine's Day, only to discover he's a total loon. And Justin's rude behavior during the entire episode causes Leslie to look at him in a new light (IMDB). Available on Peacock with a Premium Subscription.
"I Love Lisa" ("The Simpsons," 4×15)
Valentine's Day comes to Springfield and Lisa takes pity on Ralph and gives him a card, but when Ralph falls in love with Lisa their friendship turns bad, causing a bitter feud to break out between the two families (Wikipedia). Available on Disney+
That's all for this article! Stay tuned to hear our list of movie recommendations to watch this Valentine's Day! See you next time, Eagles!