Welcome back, Eagles! After almost a 40-day long winter break, we are finally back on campus, and we know that it's going to be a huge adjustment to get back to our normal routine. So here is a list of ways that can help you spring into the semester!
Be Prepared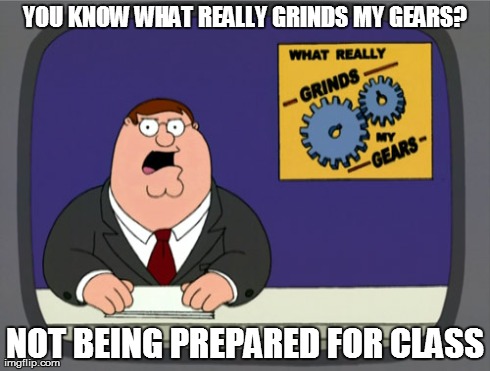 Make sure you have all of your supplies ready, like your textbooks, laptops, or tablets; anything you need to get through the day. Studies show that being prepared is important because it can help relieve stress and anxiety, so make sure you are prepared!
Be Organized
Try to be as organized as possible! This can be done in many ways, like cleaning your room, making lists, putting all important events in a calendar, etc. Having a system like this will help you be organized, will help declutter your mind, and actually help you stay focused.
Make a schedule
Whether this is for your classes, your work schedule, extracurriculars, etc, this will not only help you become organized, but it will also help you avoid putting too much on your plate. Don't stretch yourself too thin! A good way resource to use to stay organized is Google Calendar! 10/10 would recommend!
Get Some Good Sleep!
Study's show that college students need to get at least 7-9 hours of sleep every night. Whether you are waking up at 8 a.m. or 1 p.m., try to get the amount of sleep you need for your body and mind to recharge.
For more information about the importance of sleep; feel free to read this Harvard Summer School article: Why You Should Make a Good Night's Sleep a Priority
Have Fun With Friends!
Last but not least, make sure to spend some quality time with friends! It has probably been a long time since you've seen your friends, so make sure you make time to hang out with them. Don't be afraid to talk to someone in your new classes too!
According to a study made by Cleveland University-Kansas City, Students who make an effort to form relationships in college are more likely to be academically successful and graduate on schedule. (Making Friends in College: Vital to Your Success, Cleveland University-Kansas City)
If you're wondering what to do with your friends, go to some awesome events that are happening this event at the Union! Our wonderful University Program Council has many amazing events coming up this semester, so make sure to grab a Spring events calendar; they look like this!
Make sure to grab one at the information desk at the Union or in the Student Organization space on the third floor of the Union!
Thank you for reading this article, and we hope that you all have a good start to your semester. Go Mean Green!